Assault rifle bans won't be sufficient
Went digging through the FBI's Uniform Crime Reports archives to make this chart. Banning "assault rifles" is not going to significantly reduce murders. If you want to fix that problem by regulating firearms, you'll have to look at handguns.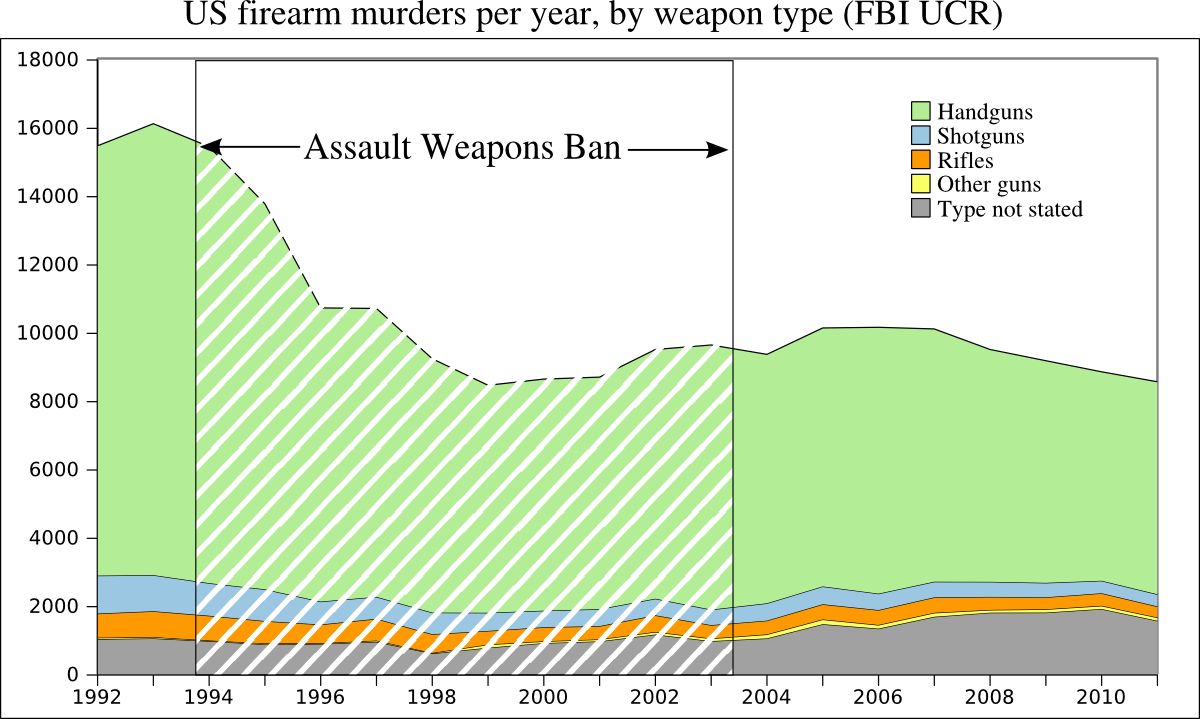 Two things to note here: First, all violent crime fell dramatically during the 90s. Second, we're getting better at treating gunshot victims, so mortality rates have fallen.